Divya Kaila, MD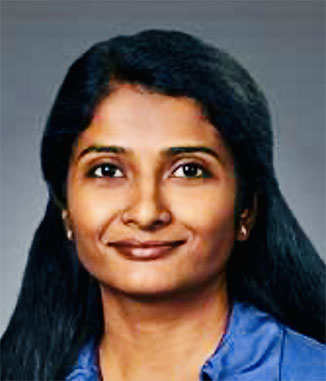 Divya Kaila, MD
Dr. Kaila is a board-certified physician specializing in pulmonary and Critical Care Medicine. She is passionate about managing various diseases in Pulmonology including COPD, asthma, bronchitis, bronchiectasis, pulmonary fibrosis, pulmonary hypertension, lung cancer, chronic resp failure and sleep disorders.
Dr. Kail is an expert proceduralist and her procedure competency list is long, but some include ION-Robotic assisted navigation bronchoscopy for lung nodules, EBUS (Endobronchial ultrasound), Diagnostic and Therapeutic bronchoscopy, US-Guided thoracentesis, Right heart catheterization, Central venous line access, PleurX catheter placement and many other pulmonary and critical care procedures.
Dr. Kaila is known to be compassionate towards her patients and their families. She believes strongly in teamwork and collaboration with other physicians to provide the best care for her patient. While at home Dr. Kaila loves being a mother to her two beautiful children who keep her on her toes.