Media
SEF Dallas
3rd Annual Fun 5K Walk/Run for Vision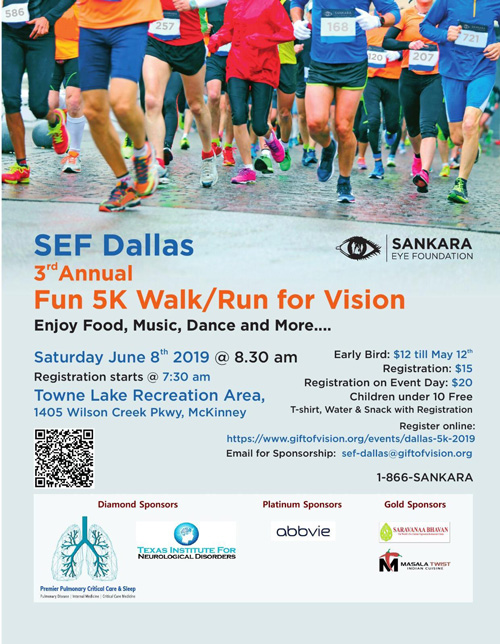 JOIN GRAYSON CMS FOR A WALK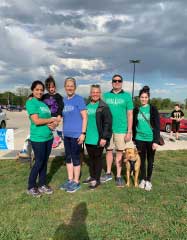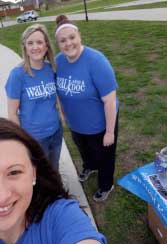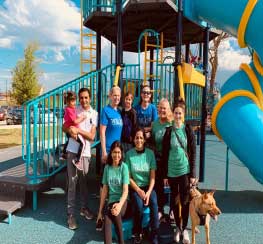 WHO:
Dr. Sanober Kable, MD Grayson County Medical Society
WHAT:
A FREE 60 MINUTE WALK WITH THE DOC. WALK YOUR OWN PACE AND DISTANCE
WHEN:
Every third saturday of each month at 8:30 am
WHERE:
Texoma Health Foundation Park
WHY:
DID YOU KNOW JUST 30 MINUTES OF WALKING A DAY CAN:
1. Increase your energy
2. Help you sleep better
3. Increase productivity
4. Make you feel happier within just 10 minutes

See 96 more reasons at walkwithadoc.org
Click here for more details
Take a STEP towards better HEALTH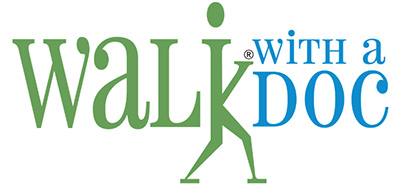 TMC Medical Minutes - Asthma
May is Asthma Awareness Month and according to the Centers for Disease Control and Prevention, 26 million Americans, or 1 in 13, people have asthma.
Pulmonologist Dr. Sanober Kable joins us to talk about this condition and to offer some tips on how to avoid the triggers that cause it.
Past Event
We have our first event on Saturday April 13th
Time: 9:00 a.m.
Location:
Texoma Health Foundation Park
3801 US-75
Denison, TX 75020
Click here for more details