Premier PSM Research
Muhammad (MO) Butt
Research Coordinator

Dr. Sanober Kable
Principal Investigator

Theresa Englutt
Sub Investigator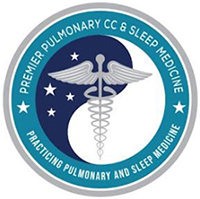 The Premier PSM Research Department supports cutting-edge research in Pulmonary Related Diseases and Medicine, offering numorious studies for Asthma, COPD, IPF, PAH and many more at dedicated research centers. Several research groups report directly to the Principle Investigator (PI), Dr. Sanober Kable, most research studies are based in individual clinical settings, where they engage in interdisciplinary research that complements the academic goals of their departments.
Active studies:
COVID 19: Oral Antiviral Molecule Treatment of Covid 19 in Non-Hospitalized Patients
PHINDER: Pulmonary Hypertension (PH) Screening In Patients with Interstitial Lung Disease (ILD) for Earlier Detection
TETON:Treatment of Inhaled Treprostinil in Patients with Idiopathic Pulmonary Fibrosis (IPF)
FIBRONEER: Oral Molecule Treatment of Patients with Progressive Fibrosing Interstitial Lung Diseases (PF-ILDs)
INS-1009-202: Treatment of Treprostinil Palmitil Inhalation Powder in Patients with Pulmonary Arterial Hypertension (PAH)
LOGOS: Inhaled Molecule Treatment of Adult and Adolescent Patients with Inadequately Controlled Asthma
INS-416: Treatment of Patients with Newly Diagnosed Nontuberculous Mycobacterial (NTM) Lung Infection Caused by Mycobacterium Avium Complex (MAC)
Study Phases
Clinical trials have four phases, or steps, in the clinical research process. You may notice when you see a name of a clinical trial that it includes Phase I, II, III, or IV, or it may be written as Phase 1, 2, 3, or 4. Here's what those phases mean: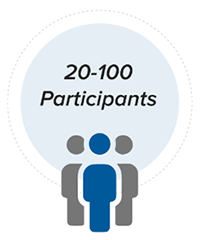 Phase 1
Researchers test a drug or treatment in a small group of people (20-100) for the first time. The purpose is to study the drug or treatment to learn about safety and identify side effects.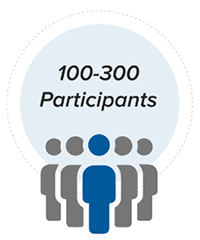 Phase 2
The new drug or treatment is given to a larger group of people (100-300) to determine its effectiveness and to further study its safety.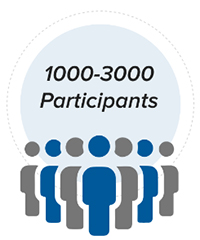 Phase 3
The new drug or treatment is given to large groups of people (1,000-3,000) to confirm its effectiveness, monitor side effects, compare it with standard or similar treatments, and collect information that will allow the new drug or treatment to be used safely.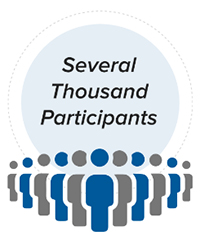 Phase 4
After a drug is approved by the FDA and made available to the public, researchers track its safety in the general population, seeking more information about a drug or treatment's benefits, and optimal use.
What Can I Expect?
Here's what happens before and after you enroll in a clinical study or clinical trial.


Prescreening
For trials enrolling patients with a particular medical condition, some pre-screening may happen behind-the-scenes before we meet with you. For studies enrolling healthy volunteers, staff members explain the trial in detail and gather more information about you during the pre screening process.

Informed Consent
Informed consent is an essential part of participating in a clinical study. It is the process of learning the key facts about a clinical study before deciding whether to participate. Once you have had all your questions answered, and if you agree to participate, you may be asked to sign an informed consent form. Participants should take the time to review the informed consent document carefully and decide if they feel comfortable with participating in the study.
You will get a copy of the document, which you can keep to refer back to in the future. Also, note that informed consent is a continuous process that does not end with a signed document. You should always feel free to ask questions about your participation in a study at any time during or after your participation ends. The researchers will also provide you any new information during the study if it could affect your willingness to participate.

Screening Visit
Once you have consented to participate in a study, you may be asked to undergo other procedures and tests, such as filling out questionnaires or having blood work, to confirm that you qualify for the study. You may be asked to make a special visit for screening.

Enrollment and Participation
Once you have enrolled, the study team will review the study procedures with you and schedule tests and other appointments. You will follow the trial procedures and report any issues or concerns to the study team. Remember, participating in a clinical study is totally voluntary and you can decide to stop at any time. Study participants continue to see their regular physician for usual health care throughout the study.

End of Study
Your participation in the study is complete. Researchers may provide participants with information about how they may find results once the study data is analyzed.
How to Sign up...
Mention the study you are interested in to Dr.Kable for an evaluation
Please contact MO at 903-465-5012 Ext:110 for further information regarding taking part in our research department.